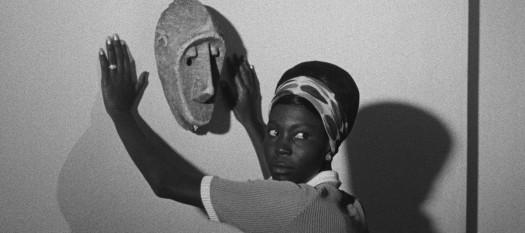 16:00 CONTRAS' CITY + LA NOIRE DE (Black Girl)
followed by a Q&A with Wasis Diop, musician and film composer - moderator Sabine Cessou
CONTRAS' CITY - Djibril Diop Mambéty - Senegal, 1968, 22', FR, SUB ENG
Director Mambéty's first short film is a satirical, imaginative and playful registration of the tumultuous social and ideological climate in Senegal in 1968. We follow a conversation between a Senegalese man (the director) and a French woman, Inge Hirschnitz, as they make a chaotic journey through Dakar by horse and cart. Architecture, city sounds and languages constantly collide.
LA NOIRE DE (Black Girl) - Ousmane Sembene - France/Senegal, 1966, 59', FR, SUB ENG
Diouana leaves Senegal for the dream of a carefree and glamorous existence in France, where she finds a job as a live-in maid and nanny for a young couple on the French Riviera. Gradually, she succumbs to the endless routines, work and rhythm of life in the small flat, and to the husband's and wife's discontent, which they project onto their "black girl".