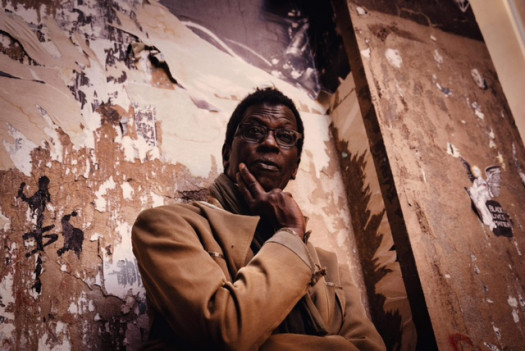 Wasis Diop & Malick Pathe Sow
Malick Pathe Sow 19:00
Singer, guitarist and hoddu virtuoso Malick Pathe Sow was one of Baaba Maal's musical companions for many years. He comes from a family of griots, the keepers of the oral traditions of the Peulh people. As a solo artist, he draws on West African musical traditions as well as rumba, reggae and folk. In concert he combines the primal sounds of the hoddu with the dreamy melodies of the kora, played by his regular companion Bao Sissoko. His colourful compositions are sometimes subdued and poetic, sometimes exuberant and dancing. With his warm and subtle voice, he reflects on life in Senegal and Europe, on universal human values and on nature. He consistently proves himself to be one of the great Senegalese songwriters of his generation.
Wasis Diop 21:00
Throughout his long career, Wasis Diop has developed his very own, eclectic musical language, which subtly reveals influences from all over the world. His dreamy, atmospheric and cinematic compositions are full of delicate details in the arrangements.
With his deep, dark voice and remarkable singing style, which is close to talking, Diop sings about the facts of life in poetic and metaphorical terms, alternating between Wolof, French and English. In 2021 he released his seventh album, the intriguing and intoxicating De la glace dans la gazelle (MDC / PIAS).
Wasis Diop:
Wasis Diop - vocals & guitar
Sébastien Peronnet - keyboards
Franck Marco: Drums
Bastien Aubry : guitaar
Alexandre barcelona: accordeon
Malick Pathé Sow
Malick Pathé Sow - vocals, hottu & guitar
Mady Kanouté - balafon,guitar & tama
Bao Sissoko - kora & vocals
Edem Gayakpa - bas & Vocals
Komlan Agbekpenou - drums, percussion & vocals